The Cathedral of St. John the Divine
Identity design, signage, print
Whilst working at Pentagram in Michael Bierut's team I had the
pleasure of taking over the longstanding retainer work for the iconic
New York Cathedral of St. John the Divine. Using the imfamous custom
font Divine, a redrawn version of Frederic Goudy's 1928 Blackletter,
and the rest of the fantastic identity and illustrations that
Bierut's team designed I created print and digital content from
invites and flyers, to newsletters, even COVID decals and some social
media content.




Digital and print invites to be sent for events or occasions that the cathedral would periodically send.





Content and template design for new online video mass which could be viewed by people whilst the cathedral was shut down for COVID.




Floor decal to be used upon reopening the cathedral to the public during the pandemic.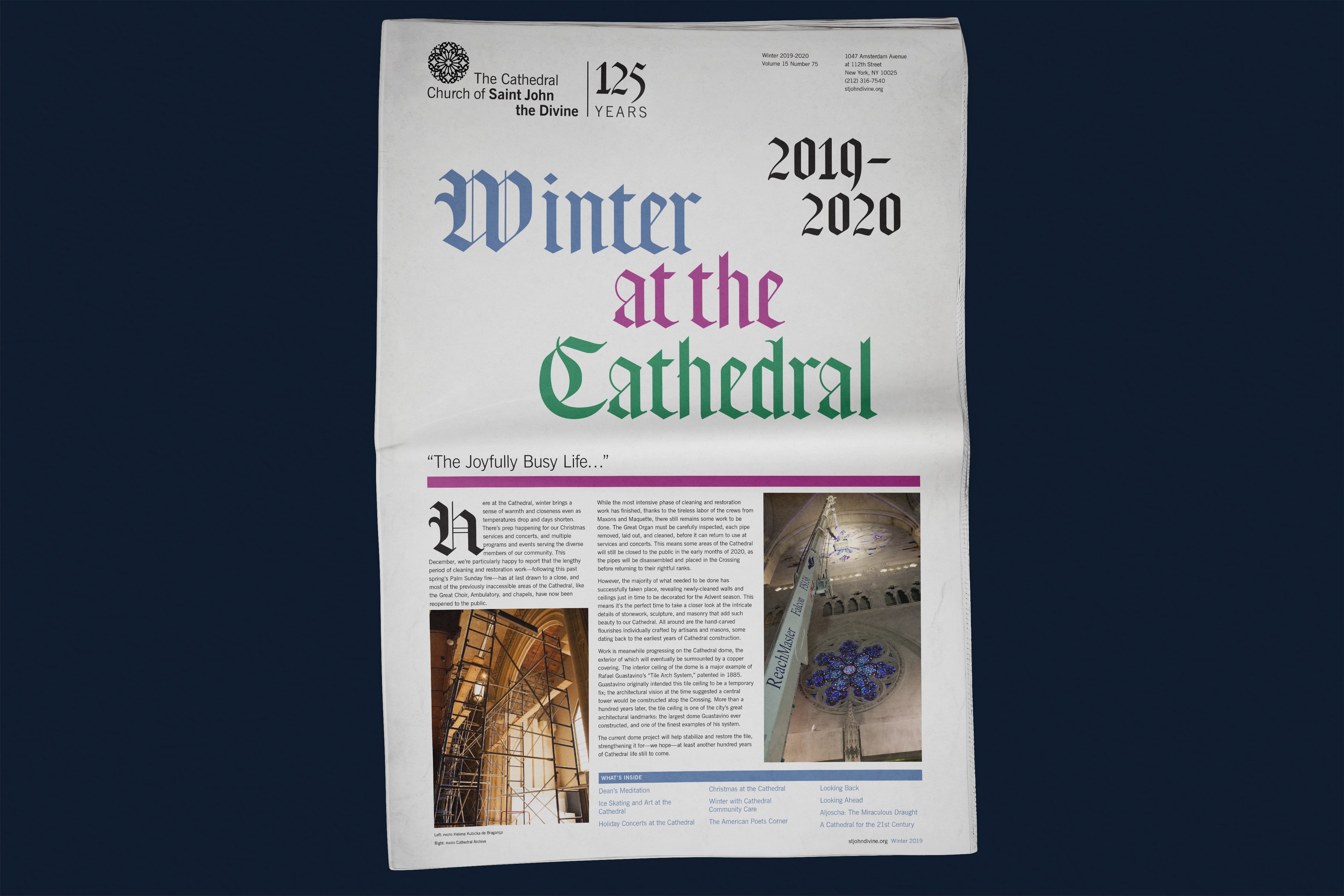 Seasonal print and digital newsletter with updates and events about coming months.