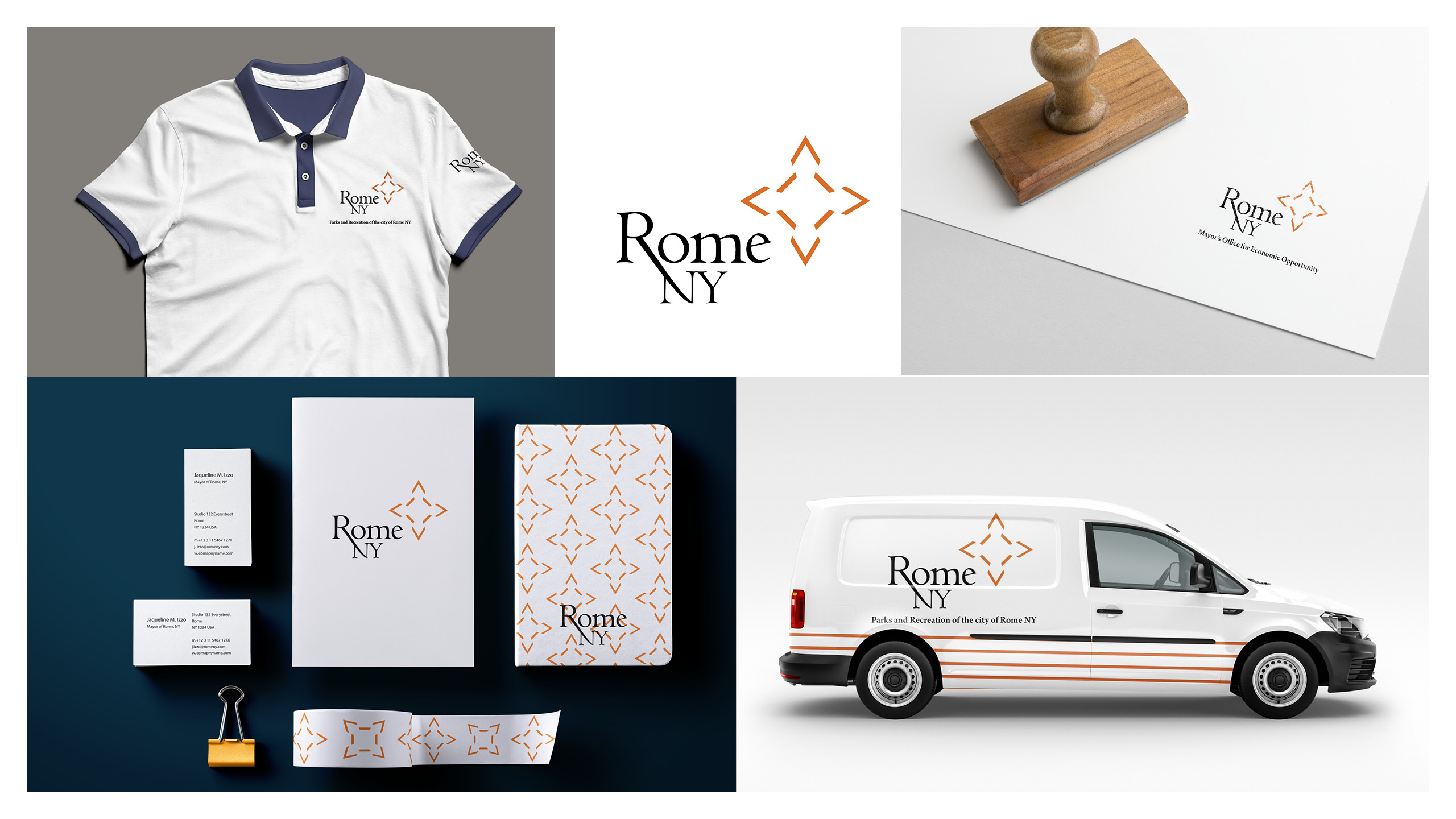 ROME, NY


Identity Design & Logo Mark

Speculative redesigning o the identity for Rome, New York.A city with a combination of nature, recreation, rising tech business as well as history and culture. Rome is keen to appeal both to the fresh young generation working in the tech business sector and also making the current families and community proud of their heritage. Additionally Rome must still honour the current and past generations who have lived there.
Both welcoming and secure to families but also contemporary and professional for the technological interest.